The Path of XPR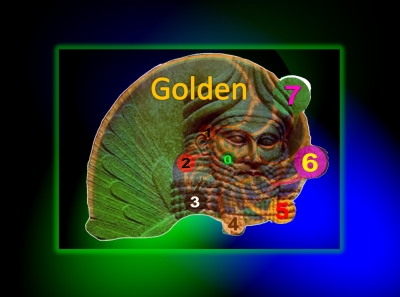 ...........Golden XPR, the Design of a Path to allow the individual and the collective to be "heART," as we Surrender to Beauty, and Trust our Feelings...

♫ "You say you got a real solution / Well, you know / We'd all love to see the plan..." Revolution Lyrics. The Beatles.
Imagine seeing a plan that is so geometrically precise it can only be divine... XPR is simply the Living Word, the stuff consciousness is made of! The word comes from Hebrew, a language that is universal as it is at once musical and mathematical. In that, it is a geometry in and off itself, tracing a path to liberation that has so much Beauty it is humbling.
Here are three ways to begin feeling into the possibilities that XPR affords:
Go to pathofxpr.us, and let the alchemical stages of the sacred images take you on a journey through Heart & Soul. You will watch the same progression that is present in soulvision.com, yet this time from an eagle view perspective... That larger frame of reference makes it easier to see the unavoidable unfolding of the Divine Plan of LOVE called XPR. It opens the door to trust.
Visit emPoweringNOW.com: there you will find the "Book of Power," an artistic understanding of how the SIX days of Creation of Genesis 1 are in fact a call to let go of judgment,

surrender

and be an artist of life. You might even stroll, and find yourself on the "open meeting" page, request an invitation, and meet the team. Warning: regular attendance to our New Essenes gatherings tend to produce the realization that self-esteem resonates with "Self IS-Team!"
Immerse yourself in the "Poetree of Life:" walk down the aisle of memorabilia and discover one of the many attempts at hearing XPR and writing it into being...
Experience the comprehensive beauty of an expression, whose first pages are offered to you below as a taste, to whet your appetite for the courage to trans-FORM: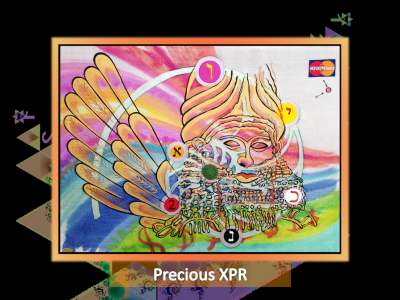 The purpose of Precious XPR is to begin to answer the FOUR questions that follow.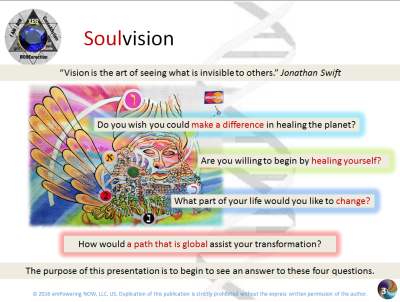 P3: Soulvision: do you wish you could make a difference in healing the planet?
Are you willing to begin by healing yourself?
What part of your life would you like to change?
How would a path that is global assist your transformation?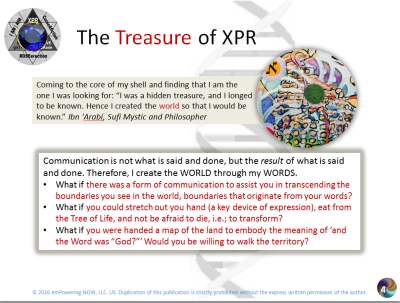 P4: the Treasure of XPR: "Communication is not what is said and done,
but the result of what is said and done."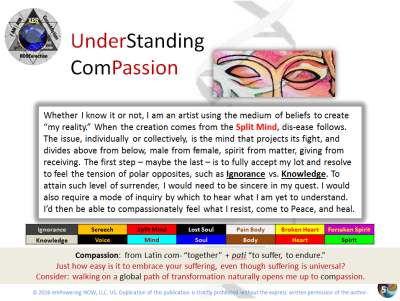 P5: Under-Standing Com-Passion: whether I know it or not, I am an artist
using the medium of beliefs to create "my reality." Compassion is to understand (and stand under)
my limiting beliefs, until they let go of me. That great work is XPR's invitation.
Full version of Precious XPR lives here.
The Path of XPR | Surrender | Beauty | Trust | Feeling